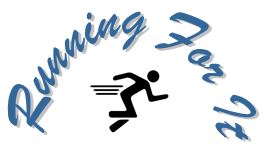 Insurance
Do we carry Insurance?
As the group is part of the Run England program the group is covered with Public Indemnity Insurance from UK Athletics, a copy of this can be found here.
We do not carry any type of insurance for personal injury. Participants take part in the running group at their own risk.
You should understand that participating in this event is potentially hazardous, and you should not enter and participate unless you are medically able.
We recommend that should you have any concerns over your health you consult your doctor prior to participating. It is your responsibility to make sure you are medically fit and capable of running. We reserve the right, in our absolute discretion, to stop any runner from taking part if we deem him or her unfit to run, including mid-run where necessary.